Crypto.com Releases Proof Of Reserves
Crypto.com, trusted by more than 70 million customers world-wide and the industry leader in regulatory compliance, security and privacy certifications, today has released its audited Proof of Reserves, enabling users to verify that their crypto assets are fully backed (1:1) on our platform.
Andrew
5:24 10th Dec, 2022
Markets
The verification was conducted by Mazars Group, a leading international audit, tax and advisory firm employing more than 44,000 professionals in more than 90 countries. This independent third-party audited report performed under ISRS 4400 as set forth by the International Auditing and Assurance Standards Board (IAASB) used advanced cryptographic procedures to confirm the availability and backing of our customer balances.
Mazars Group compared the assets held in on-chain addresses proven to be controlled by Crypto.com with customer balances through an auditor-overseen live query of a production database as of December 7, 2022, 00:00:00 UTC. The results of reserve ratio of major assets were as follows: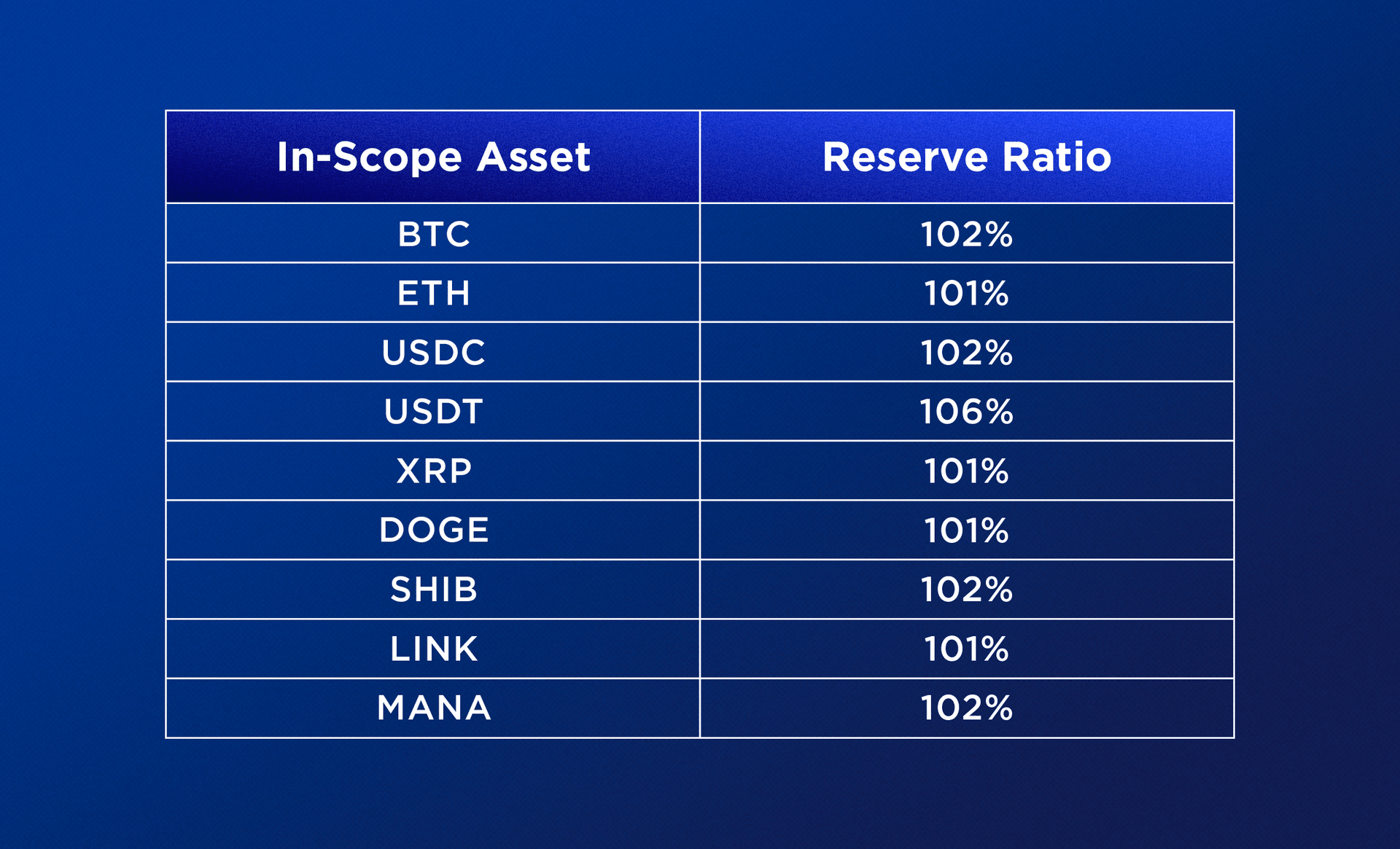 It is now easy for our existing users to verify that Crypto.com has a 1:1 reserve of all customer crypto assets deposited on its platform, and users can confirm the assets in their account are responsibly backed and accessible, both for the Crypto.com App and Crypto.com Exchange.
This effort is an extension of our commitment to setting the highest standard for transparency and accountability.
"Providing audited Proof of Reserves is an important step for the entire industry to increase transparency and begin the process of restoring trust," said Kris Marszalek, CEO of Crypto.com. "Crypto.com is fully committed to providing customers around the world a safe, secure, and compliant means of engaging with digital currencies."