Bitcoin 'Optimist' Alex Adelman Calls NFTs 'Perfect Intersection Of Culture & Technology'
Alex Adelman, CEO and co-founder of Bitcoin rewards app Lolli. He's a fan of the rise of NFTs and culture in crypto, and believes the Bitcoin community should more broadly embrace such use cases
Ankita K.
5:25 30th Jun, 2022
NFTs
NFT NYC took place last week, and even crypto's lingering bear market couldn't kill the vibes. Major Ethereum NFT projects like the Bored Ape Yacht Club, Doodles, and World of Women brought in celebrities and major performers, while other NFT communities held their own exclusive gatherings for holders.
And while there's only modest NFT activity taking place around Bitcoin, Alex Adelman, the CEO and co-founder of Bitcoin rewards app, Lolli, told Decrypt that he loves the community and celebrations around NFT artwork and collectibles.
"I think NFTs are good for this space," he said at an NFT NYC satellite event last week, calling them the "perfect intersection of culture and technology."
Adelman, who said he considers himself "part of the degen communities" that have formed around NFTs, added that last October's NFT NYC event first showed him the potential for artists to embrace the technology.
"That's probably one of the best things about NFTs, is that they are empowering real artists to build their careers," he explained. "And it's teaching people about crypto and about owning their own keys, owning their own assets. So I think it's net positive for the space, and definitely good for the macro of people learning about crypto."
An NFT is a blockchain token that serves as a proof of ownership to a digital item, such as artwork or video game items. The market generated $25 billion in trading volume in 2021 as it gained mainstream recognition.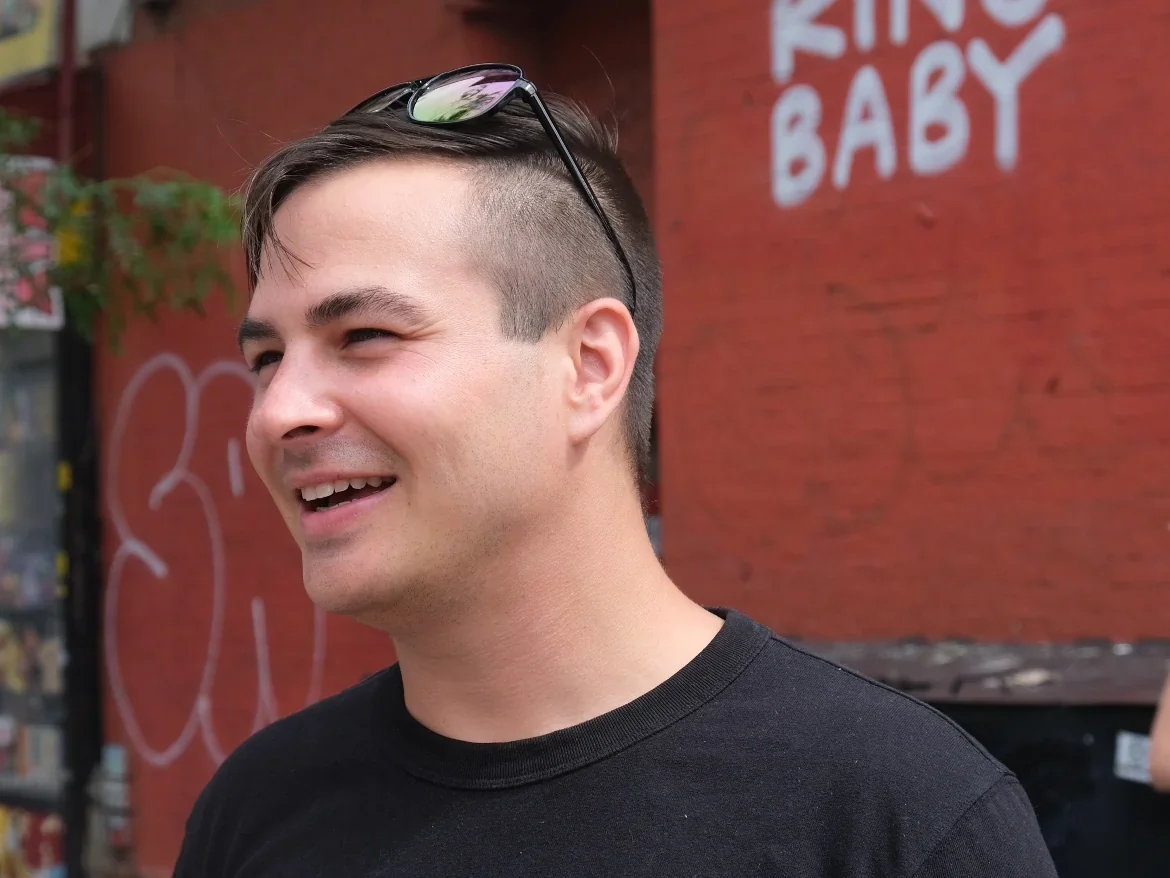 Lolli pays users Bitcoin rewards for shopping at more than 1,000 partnered retailers, and Adelman—who sports "laser eyes" on Twitter—is seen by many as a Bitcoin maximalist. However, he prefers a softer description: a "Bitcoin optimist." He's not opposed to wider crypto adoption, even if he ultimately wants Bitcoin to lead the way.
It's a distinction with which many self-proclaimed maximalists would quibble. Just yesterday, Bitcoin personality Nic Carter received backlash from maxis on Twitter when he revealed that his Castle Island Ventures firm invested in a Web3 development tool built for other blockchains. (Adelman defended Carter.)
Based on his comments above, Adelman clearly doesn't scoff at the rise of artwork and culture via NFTs. In fact, he sees it as an opportunity that the Bitcoin community should have owned—and still has the potential to embrace via layer-2 solutions that work atop Bitcoin's blockchain.